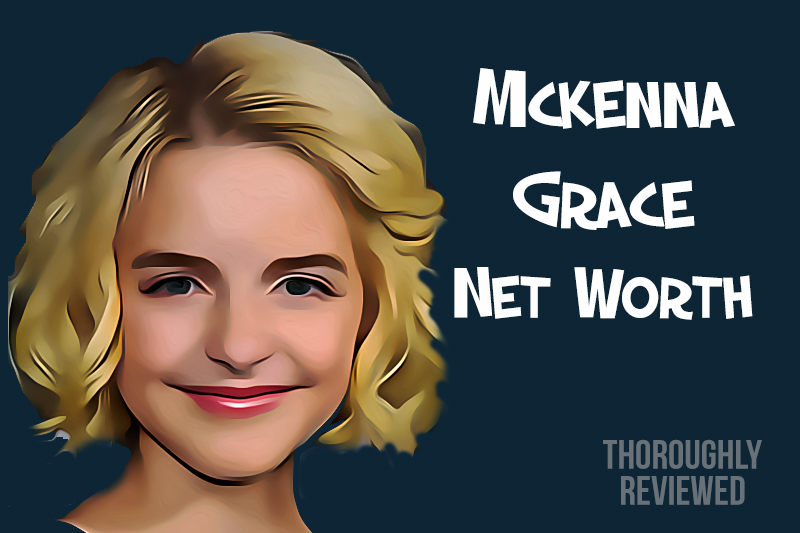 Mckenna Grace Quick Facts
Mckenna Grace Net Worth
Mckenna Grace has accumulated all $2 million of her wealth from her acting and singing career.
Mckenna Grace Early Life
McKenna Grace was born on June 25th, 2006 in Grapevine, Texas to parents Crystal Grace and Ross Burge. On her 5th birthday, Mckenna received a collection of movies featuring actress Shirley Temple from her great grandfather. After watching the movie collections and deciding she wanted to become an actress herself one day, this prompted young McKenna into taking acting classes. Quickly her teachers were quite amazed at how talented this little girl was.
After some prompting, her parents and Grace signed with an agent in Los Angeles and he quickly got her a part in a commercial for YMCA and she was hooked for good. Her agent suggested a move to L.A. and with little hesitation, her parents packed up the family and left Texas for Los Angeles, California.
Mckenna Grace Career
She is best known for her role in the hit TV series Designated Survivor as Penny Kirkman but before that, Mckenna Grace started off on the small screen when she landed a part as Jasmine Bernstein in the TV series "Crash & Bernstein." She has appeared in many other TV series such as "Fuller House", "Dog with a Blog", "Vampire Diaries", "Gravity Falls", and "Once Upon a Time."
In 2017 she took to the silver screen and appeared in the movie Gifted directed by Marc Webb and co-starring Chris Evans. Mckenna gained notoriety from her role and was nominated for the Critics' Choice Movie Award for Best Young Performer.
She learned to ice skate in order to portray the younger version of Tonya Harding in I Tonya, her most challenging role yet. She also played a significant part as Judy Warren in Annabelle Comes Home.
The Awakening and Franck Khalfoun directed it all together. She starred in 2018's file The Bad Seed as Emma Grossman and narrated the voice of young Daphne Blake in the movie Scoob! Grace also starred opposite Vanessa Carlton on Netflix's Torn, where they portrayed two sisters whose mother has suddenly died while overseas serving their country.
Most recently you can find Mckenna Grace in the 4th season of Hulu's The Handmaid's Tale where she earned a nomination for Outstanding Guest Actress in a Drama Series.
Mckenna Grace Music Career
Photo Finish Records signed Mckenna in 2020 and a year later in 2021, she released her debut single 'Haunted House' in company with a full music video. Ghostbusters: Afterlife asked permission to use the song in the movie and in the closing credits. When interviewed about the song, Mckenna explained she wrote it during a very difficult time for her amidst the Covid-19 pandemic but she could see how someone could view it as a break-up song. It could really be seen as a song about any ended relationship.
Mckenna Grace Personal Life
Mckenna lives with her family, her father a renowned orthopedic surgeon, and her mother a stay-at-home wife. She has an older brother named Tanner.
Mckenna is vegan and is passionate about her work with PETA and Farm Sanctuary. She has filmed and starred in campaigns reminding people to not leave their pets in hot cars.