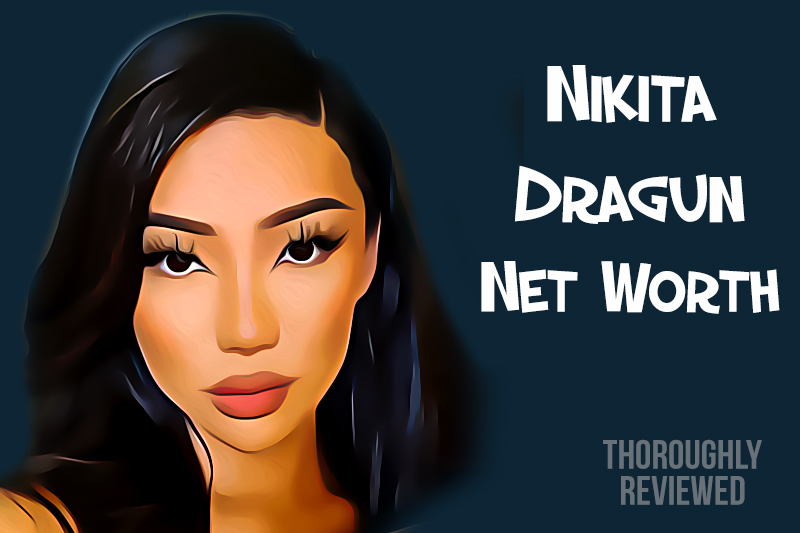 Nikita Dragun Quick Facts
Nikita Dragun Net Worth
Through our calculations, Nikita Dragun aka Nikita Nguyen is worth roughly $4.5 million dollars. She has amassed the majority of her wealth through her YouTube channel which she started in 2013. She is also paid pretty heftily for her social media endorsements. Most recently in 2019, she launched her own makeup company called Dragun Beauty, selling cruelty-free and vegan cosmetics focusing on the LGBTQ community.
She brings in an annual salary of $500k.
Nikita Dragun Early Life
Nikita's life has been an adventure from the beginning. Born on January 31st, 1996 in Belgium, she is of Vietnamese and Mexican descent with dual citizenship that includes America where Nikita grew up. She finished high school in Virginia while coming out as transgender before moving out west to attend college at the Fashion Institute of Design & Merchandising – completing all her schooling here before coming out as transgender during high school years. On her YouTube channel, she has spoken openly about transgenderism offering support and solidarity to those that might have dealt with some of the same struggles she has.
Nikita Dragun Career
Nikita is really a self-made story. She unknowingly began her career when she launched her YouTube channel in 2013 and uploaded the first video a year later. She catapulted into stardom with her makeup and fashion videos. In 2015 she uploaded a video detailing her switch from male to female quickly gaining over a million views. Another video detailing her transformation almost tripled that amount in the same time. The embracing of transgenderism, coupled with the makeup and fashion tutorials, has created a loyal following of 3.61 million subscribers on YouTube alone.
Nikita has also dabbled in modeling and TV, the famous reality star has been making appearances on various television shows and music videos since 2019. Some of her more recent credits include a role in the TV series Escape The Night, where she played The Troublemaker. She starred in Nikita Unfiltered playing herself. In addition to that, she appeared in an episode of 'The Real Housewives Of Beverly Hills.'
Nikita Dragun has also appeared in music videos for Iggy Azalea and Kash Doll along with Kim Petras, Qveen Herby, Dimitri Vegas, Like Mike and Paris Hilton.
Nikita Dragun Personal Life
Nikita Dragun is currently single and has a close bond with her parents. Her father is a businessman while her mother is a stay-at-home wife. She has 3 siblings, one brother named Vincarlo Nguyen and two sisters named Allegrah Nguyen Capri and Taliah Nguyen Marriott.
Nikita is very active on all platforms of social media especially Tik Tok, Instagram and Twitter. She was most recently partially banned from Tik tok for insensitive comments and Twitter suspended her because of 'adult content'. Nikita is happy as long as her name is in the press.
Nikita Dragon Hobbies
In her free time, Nikita Dragun likes to film videos and Tik Tok's with her closest friends. She's also a self-proclaimed bookworm and loves reading books especially 'The Infernal Devices' series by Cassandra Clare.
Nikita Dragun Charity
In 2013, Nikita Dragun started a YouTube fundraiser to help build houses for those who were displaced by Hurricane Sandy. On her 21st birthday, she donated $21,000 to The Trevor Project. She has also supported other causes such as speaking out against cyber-bullying and supporting the anti-human trafficking movement.
Nikita Dragun has had an active bio with several projects already under her belt. She launched her own makeup company called Dragun Beauty selling vegan and cruelty-free products for the LGBTQ community, the first of which was a highlighter powder aptly named 'Bomb Cosmetics'. In 2014, she joined GLAAD as a youth ambassador and has volunteered and helped fundraise for many organizations such as The Trevor Project, GLAAD and the World Wildlife Foundation.