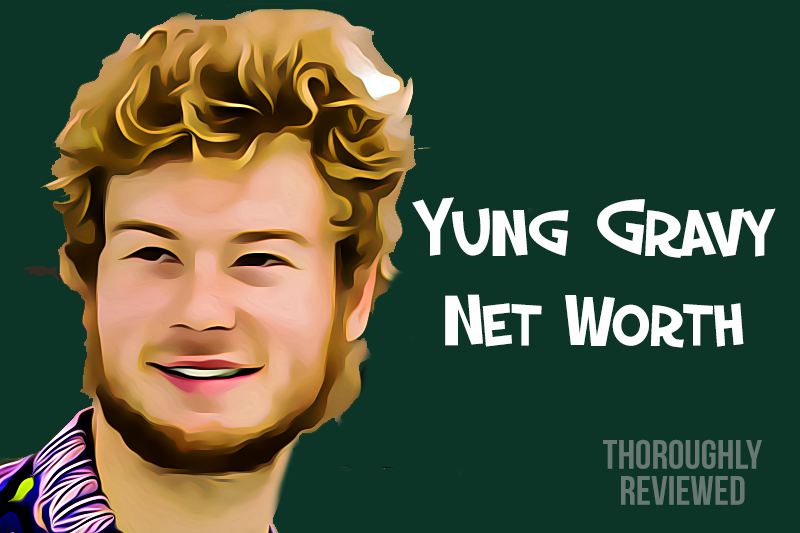 Yung Gravy Quick Facts
Yung Gravy Net Worth
Yung Gravy's net worth is $2 million. He has amassed this wealth from his music career as well as merchandise sales.
Yung Gravy Early Life
Born Matthew Raymond Hauri on March 19th, 1996 in Rochester, Minnesota and professionally known as 'Yung Gravy,' he never aspired to be a rapper. His parents were academics, his mother Cindi was a psychiatrist and his father, Dr. Peter Hauri was a scientific sleep researcher. Yung Gravy dabbled in rapping and DJ'ing in high school graduating from Mayo High School in 2014 and when he arrived to college at The University of Wisconsin at Madison he started performing at small parties and friends just for fun. He graduated early from UW in 2017 with a degree in marketing.
He started uploading his music to SoundCloud after being inspired by Lil Peep and Lil Yachty. In 2016, he went all in on his music career.
Yung Gravy Career
In 2016, Yung Gravy, AKA Matthew Hauri, hit the ground running with his oldie, soul and trap music inspired style. Also inspired by 80's Funk music, Yung Gravy dropped his debut single "Karen" on SoundCloud in May of 2016. In the same year, Gravy dropped his debut EP "Mr. Clean" and the catchy tune became an instant hit. Amassing 60 million views on Youtube as of January 2022 and 20 million spins on SoundCloud. He capped off 2016 with his "Thanksgiving Eve" mixtape which features hit songs with Mia on 'Ms. Gravystone', 'Flex on Christmas' and Splash Mountain.
In April of 2017, Gravy released his second EP titled 'Yung Gravity.' Songs include "Bought the Plug a Present" featuring Jay Storm and "Flex Season." Yung Gravy and bbno$ dropped a collaborative EP, "Baby Gravy" in 2017 and propped up by songs "Gasoline", "Rotisserie" and "Boomin."
Big time player Republic Records reached out and signed the rapper and his first order of business was to deliver on his label debut album "Snow Cougar" in May of 2018. Rappers D.R.A.M. and Ugly God made appearances and highlighted an album featuring singles "Sandy", "Ice Cream Truck" and "1 Thot 2 Thot Red Dot Blue Dot' which went viral and has been one of his biggest hits.
Yung Gravy Personal Life
Little is known about Gravy's personal life. Yung Gravy kept his real name and image a secret until 2017. He also goes by nicknames "Mr. Buttersworth" "Lil Streamer" "Daddy Aioli" "Mr. Butter" and "Clancy Brett". He is currently single although rumors have been spread that he's married, which we found no credible evidence of.
Yung Gravy is close with his family and was a good friend of the late artist '6 Dogs' aka Chase Amick who committed suicide on January 26, 2021. Yung took some time off work after his friends death.
Yung Gravy Hobbies
Yung Gravy shares that he likes to play basketball, read books and drink coffee. Not just any type of coffee but Yung Gravy's favorite is Keurig Green Mountain K-Cups which he said tastes like 'Fruity Pebbles cereal.' He loves traveling, especially flying first class with his manager Justin Goldman and Chief Keef.
He is also known for making music in his pajamas with a quill and paper.